La maison

Our history

The winery created by Julien LACUISSE and his sons has developed considerably over the years.

Although we have found evidence that vines were present on our land as far back as the year 850, it was at the beginning of the 20th Century that the LACUISSE family started winemaking operations here.

The estate now covers over 17 hectares, spread over the "Premier Cru" slopes within the limits of the village of Sermiers, right at the heart of the Montagne de Reims.

Respecting this exceptional heritage that nature has left us over the last 90 million years, we have planted our vines in the vales and on the slopes with the best exposure.

Every year, we dedicate all our knowledge and skills to bringing out the best of our vineyards' renowned authenticity and typicality.
Terroir of Sermiers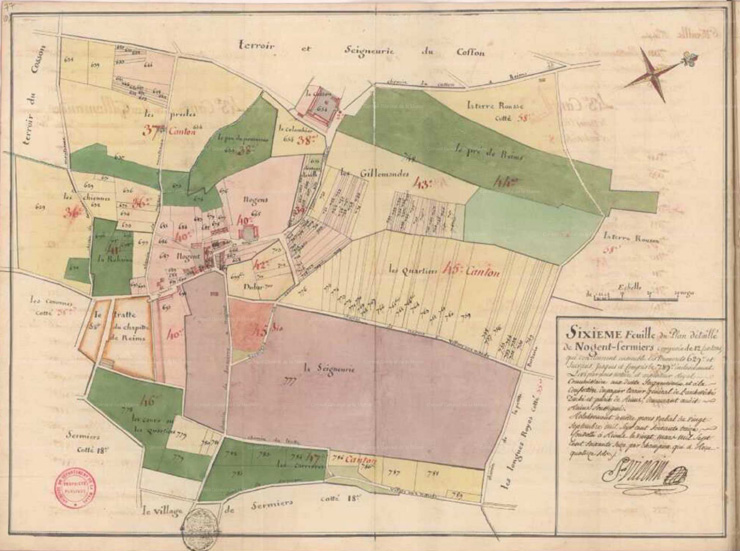 This unique terroir is an integral part of Champagne country, which enjoys a unique combination of a highly specific climate and exceptional subsoil.
The far northerly position of the estate means that it can be put to the test by harsh climate conditions – the continental element of the Champagne climate gives cold winters and its oceanic element means that we can have wet weather throughout the year. Frosts can be treacherous for the vines. However, despite these frosts, the seasons are not strongly remarkable and the temperature variations are reasonable.
Our subsoil is the result of a long geological process which started 100 million years ago when sediment formed on the bed of the sea which covered the Champagne country at the time. In time, the Parisian depression collapsed, pushing the sediments up to the surface where they lie today.
This sediment, rich in limestone, is a valuable asset for the vines which draw from this natural irrigation all year long.
At Sermiers, our soil consists mainly of marl, clay and siliceous sandstone. This differs from other parts of the area and give it its typicality.
It is thanks to this clay and siliceous sandstone that our Pinot Noir and Pinot Meunier varieties express all their taste and aromas. Our vineyards consist of 70% Pinot Meunier, 15% Pinot Noir and 15% Chardonnay.